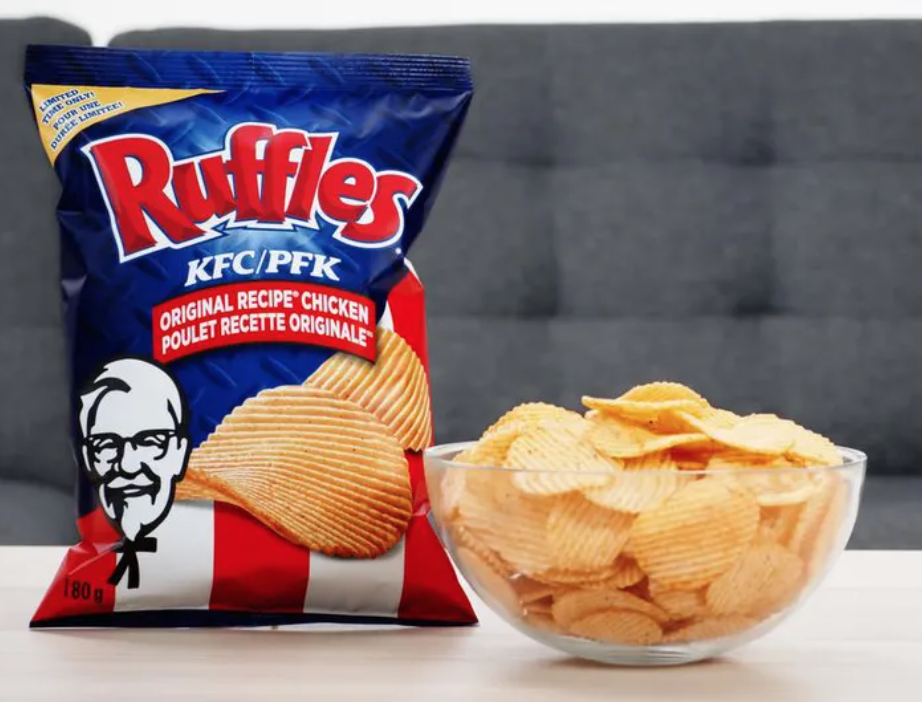 KFC Canada & Ruffles Release New Chicken-Flavoured Chips in Canada!
KFC & Ruffles have unveiled a new limited-time chip flavour that they say tastes like KFC's original chicken recipe with its iconic 11 herbs and spices.
Also, KFC Canada has released a new set of coupons. You have to select your province and download the coupons.
These coupons are valid until October 30, 2022. Limit one coupon per customer, per visit. These coupons are redeemable online or through the KFC Canada app Android or iOS. Online, enter the promo code on the coupon at checkout to apply the coupon price. The coupon offers and promo codes may vary, depending on the province.
Click below to find KFC near you. Enjoy 🙂