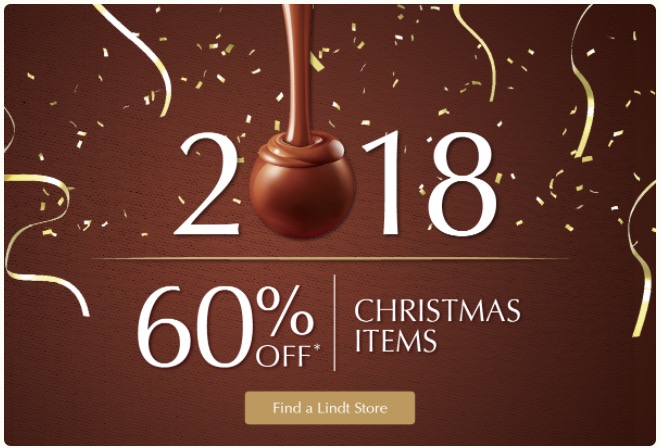 Lindt Chocolate Canada has a sweet Boxing Week Sale available now that include:
Save 60% Off All Christmas Items
Save 63% on 150 Lindor Truffles, now for $45, available in a special Lindor carrier box. Regular retail price of 150 Lindor Truffles is $120.42.
TheLindt Chocolate Boxing Day & week Sale is valid in-stores now until December 31, 2017.
Click here to find the nearest Lindt Chocolate Shop near you.
Click below for more information on Lindt Chocolate, Enjoy 🙂