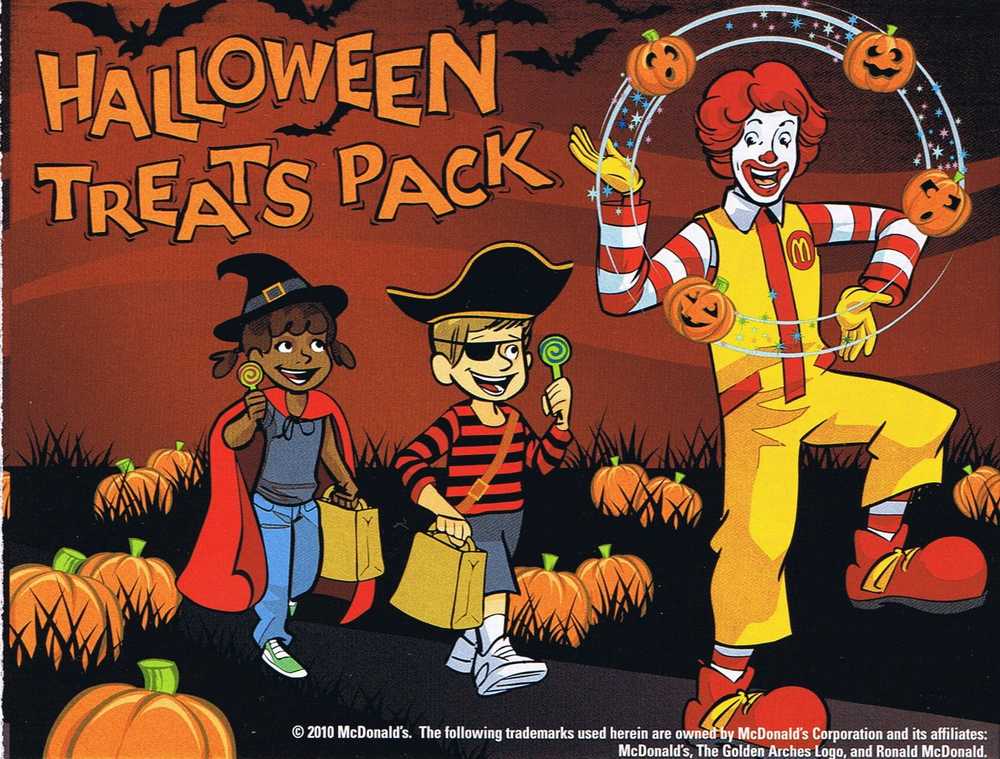 Mcdonald's Halloween Treat Packs are back! McDonald's has Halloween coupon booklets which is available for $1.00 only 😉
The McDonald's booklet includes these coupons:
Free small fries x2
Free apple pie x2
Free cone x2
These McDonald's coupons are valid until Tuesday, December 31, 2013 for children twelve and under.
There is a limit of one coupon per customer per visit.
Click below to find a McDonald's Canada store near you. Enjoy 🙂