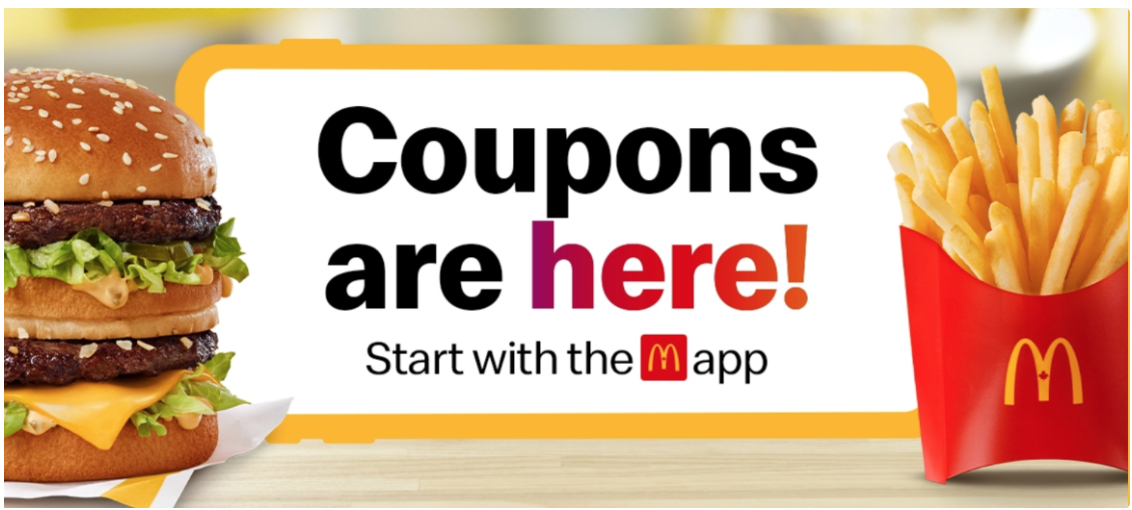 McDonald's Canada coupons you love, ready to scan on the app (Android, iOS). The McDonald's coupons you love have moved to the app (Android, iOS). Open McDonald's app and tap on Rewards&Offers to view the new coupons in your province.
McDonald's coupons are valid at participating McDonald's restaurants until February 6, 2023. Coupon offers may vary by province. You can redeem coupons using mobile ordering or scanning, and pick up at the Drive-Thru, with Curbside Service, or at the Front Counter.
The Coupons include:
2 Can Dine, for $13.98
2 Chicken McNugget Extra Value Meals, for $17.48
McCrispy Extra Value Meal, for $8.49
Meal Deal, for $7.29
Breakfast Meal Deal, for $4.59
2 Can Dine Breakfast, for $8.48
Click here to view McDonald's latest coupons!
Click below to view all promotions at McDonald's Canada. Enjoy 🙂