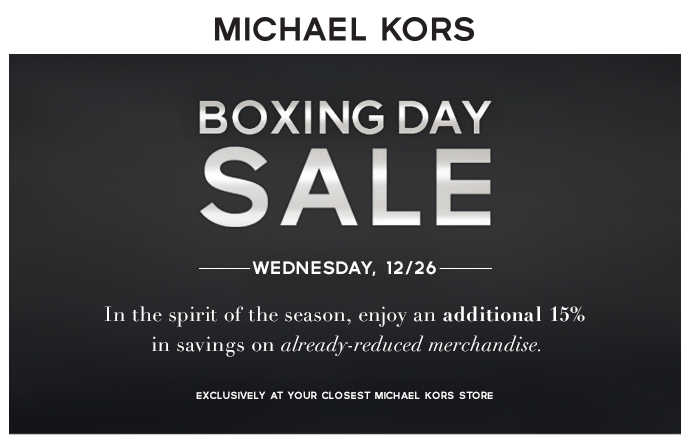 Michael Kors Boxing Day sale is Wednesday, December 26th in store. You can save an additional 15% off on already-reduced merchandise.
This is exclusive to MIchael Kors stores and not availalbe online. They do not have online shopping at this point in time available.
If you've never been in one of their stores before Michael Kors is a world-renowned, award-winning designer of luxury accessories and ready-to-wear.