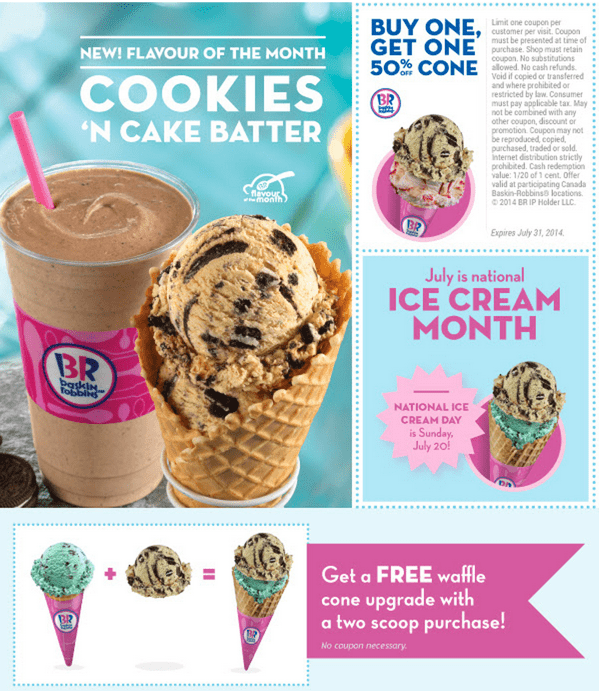 Baskin Robbins Canada has announced the new promotions available for July, 2014! Plus Baskin Robbins combined 2 faves to make the new July's flavour of the month! Cookies 'n Cake Batter! Cake-flavoured ice cream, cookie pieces & a chocolate cake batter ribbon 🙂
Here is the new discount printable coupon for the month July, 2014 from Baskin Robbins Canada! Buy One Get One 50% Off an Ice Cream Cone. Limit one coupon per customer per visit. This Baskin Robbins promotional coupon is valid until Thursday, July 31, 2014 only. 
Also, get a FREE waffle cone upgrade with a two scoop purchase of Ice Cream. This Baskin Robbins offer does not require a coupon. 

Plus, 

Baskin Robbins Canada is celebrating National Ice Cream Day in Sunday, July 20, 2014.
Click below get this Baskin Robbins Canada coupon. Bon Appétit! Enjoy 🙂