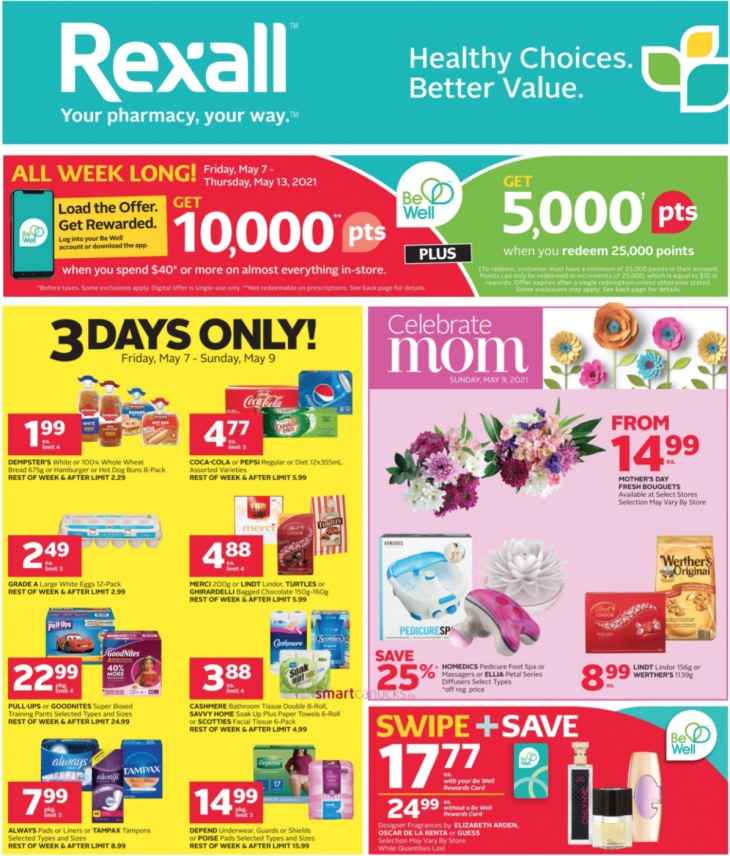 Rexall Pharma Plus Drugstore Canada has good offer available now, that include:
Get 10,000 Be Well points when you spend $40 or more on almost anything in the store. Every 25,000 Pts is equivalent to $10 Redeemable value. This Rexall Canada offer is valid until May 13, 2021.
3-Days Sale, valid until May 9, 2021.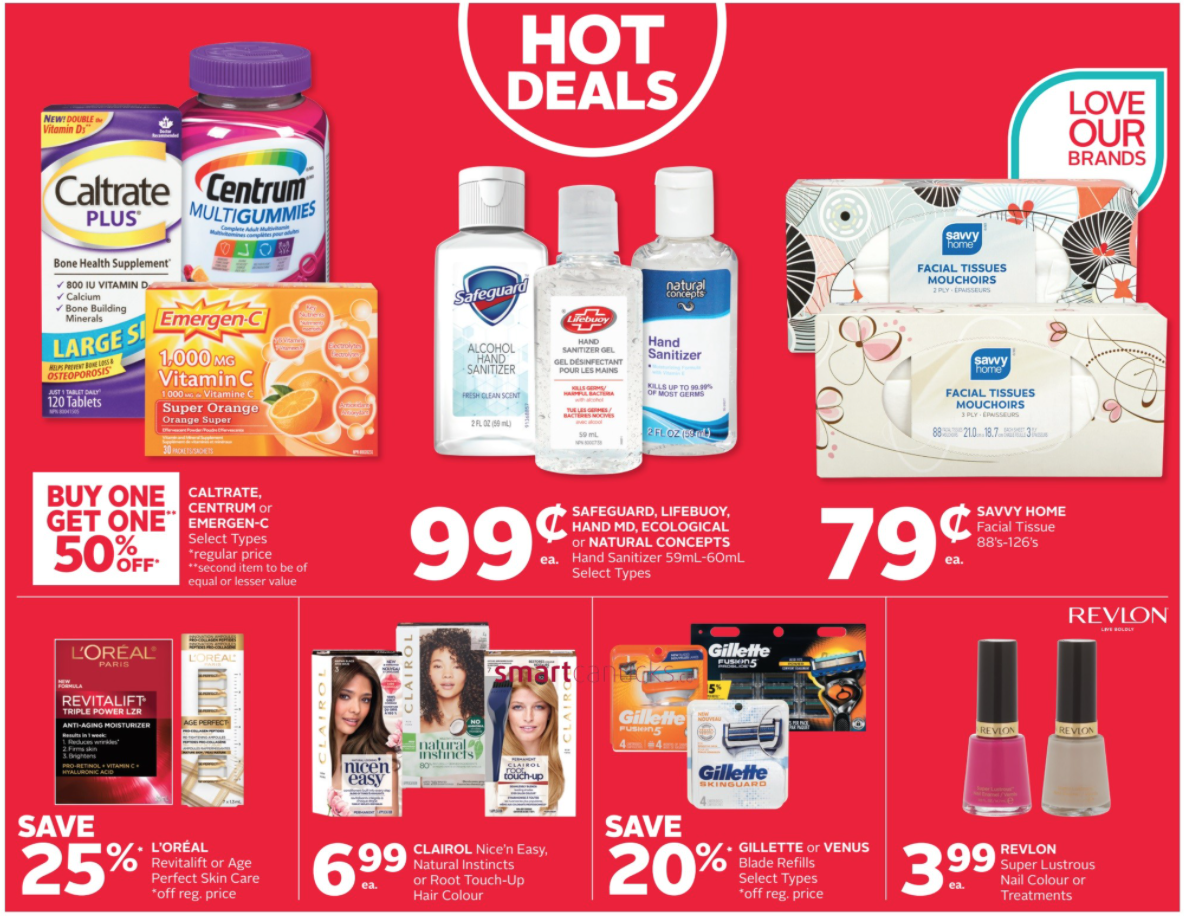 Also, RexallPharma Plus Drugstore Canada Flyers has more Hot Deals valid all week until May 13, 2021.
Click below to view Rexall Canada flyers. Enjoy 🙂