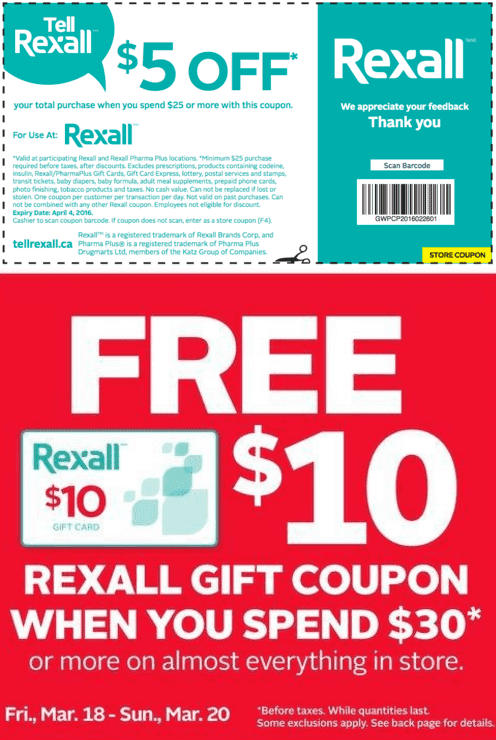 Rexall PharmaPlus Canada has just released new coupons! The Rexall Coupons include
 Save $5 on your total purchase when you spend $25 or more with the coupon. Valid until Monday, April 4, 2016.
 Get FREE $10 Rexall Gift Card when you spend $30 or more. Valid until Sunday, March 20, 2016.
100 Air Miles when you spend $50 on beauty items. Sunday, March 20, 2016 only.
This coupons excludes the purchase of prescriptions, gift cards, lottery tickets, postal services, etc.
Click here to get the Rexall coupon.
Click below to view the Rexall PharmaPlus Canada flyer. Enjoy 🙂