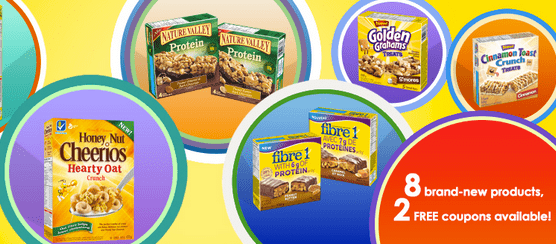 Save.ca and Life Made Delicious have a new freebie. This freebie includes:
One free box of: Honey Nut Cheerios Hearty Oat Crunch or Fibre1 Almond & Cluster Delight, redeemable on July 16th only.
One box of the following: Fibre 1 with Protein or Nature Valley Protein or Golden Grahams Treats or Cinnamon Toast Crunch Treats, redeemable on July 23 only.
Click (below) to order these freebie coupons. Enjoy 🙂