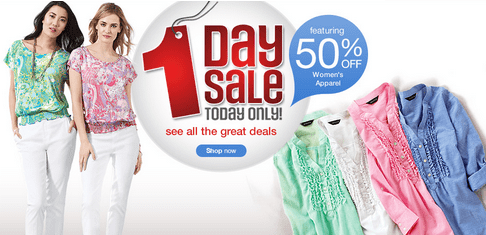 Every Wednesday Sears Canada has a great sale on a bunch of items. This Wednesday:
Get 50% off Selected women's fashions.
Get 30% of Selected men's Boulevard Club dresswear.
Get 50% when you buy two or more selected Crocs footwear.
Get 30% off selected furniture.
This sears offer is available online and valid on Wednesday, May 15, 2013 only.
Also, Sears has a "Big Brand Sale" save up to 50% on selected items.