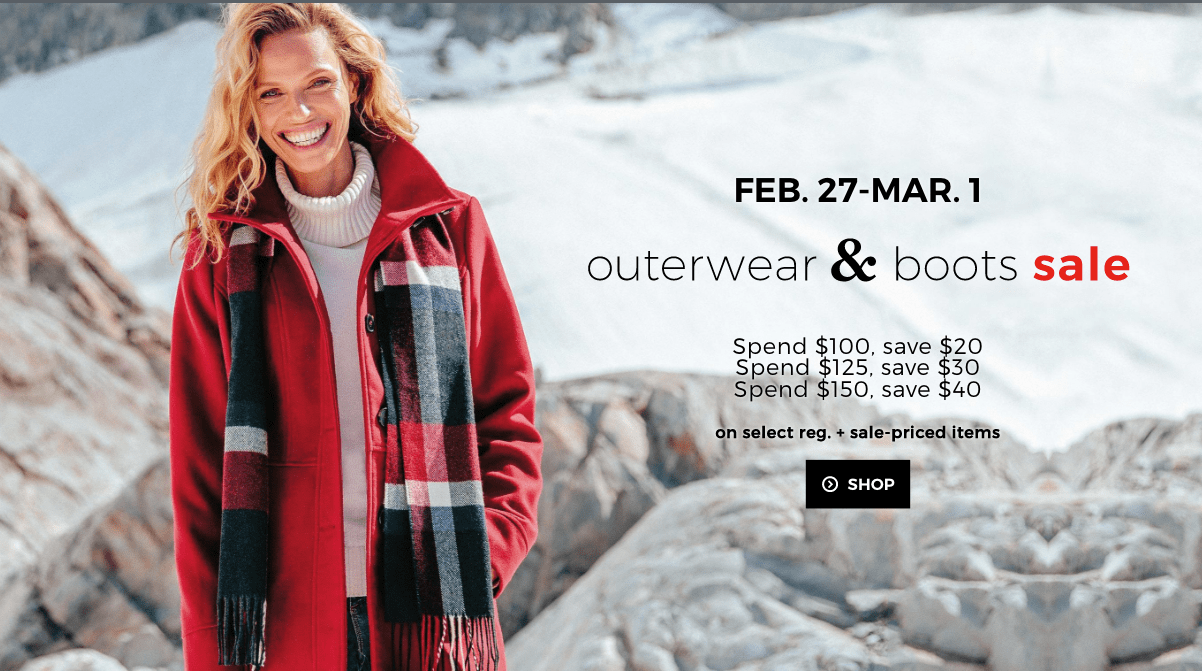 Sears Canada has good sale on Outerwear & Boots available now! The Outerwear & Boots Sale include:
Save $20 when you spend $100
Save $30 when you spend $150
Save $40 when you spend $200
The Sears Canada Outerwear & Boots Sale is valid on regular and sale items. The offer is valid until Wednesday, March 1, 2017.
Enjoy FREE shipping on $99 online orders or you can choose to ship your order (no minimum) FREE to any Sears department or home store at Sears Canada.
Click below to get Sears Canada online deals. Enjoy 🙂