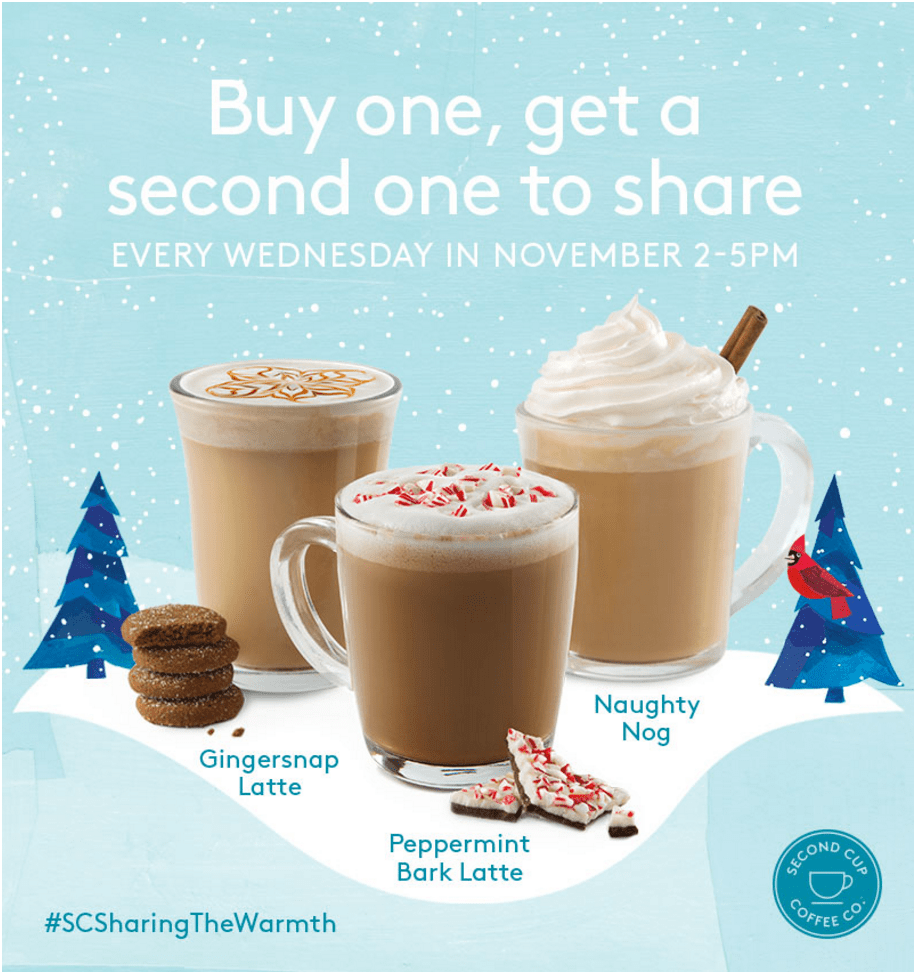 Happy Wednesday! Today and every Wednesday in November, Second Cup Canada has an awesome offer! The Second Cup offer includes:
Buy one, get second one FREE
The Second Cup Offer is valid every Wednesday only in November between 2:00 -5:00 pm. This Second Cup offer is valid until December 1, 2015.
Click below to view Second Cup Canada offer. Enjoy 🙂