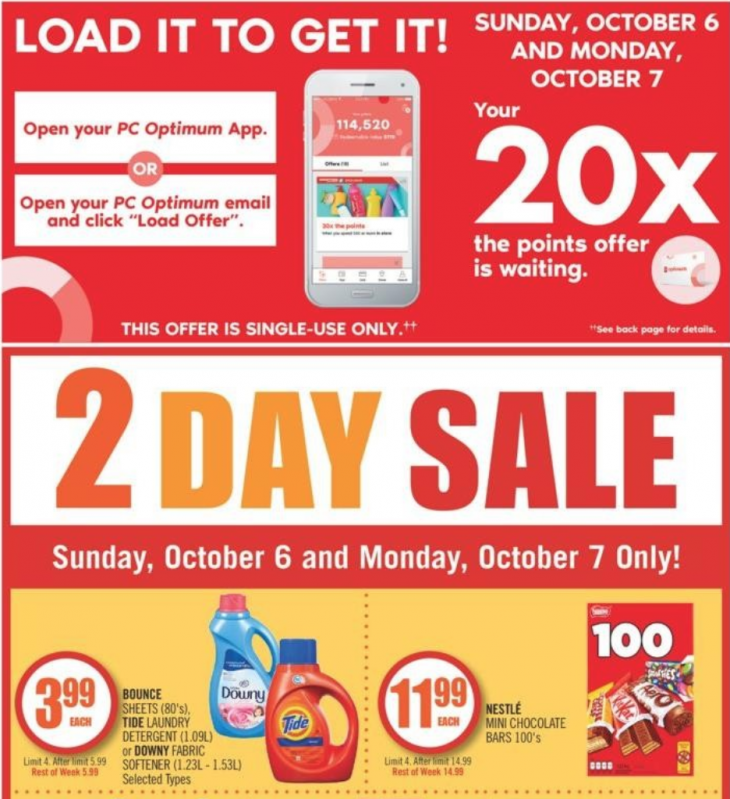 Shoppers Drug Mart Canada has a good offer available now until Sunday, October 7, 2019. Your PC Optimum app will have a loadable 20x the points offer. Get 20x the PC Optimum points when you use the offer in your app, spending the minimum required.
Also, Shoppers Drug Mart's flyer has a 2 Day sale, valid until October 7, 2019. Here are some of the items you may want to add to your list:
There are offers valid all week long.
Click below to view Shoppers Drug Mart Canada weekly flyers.