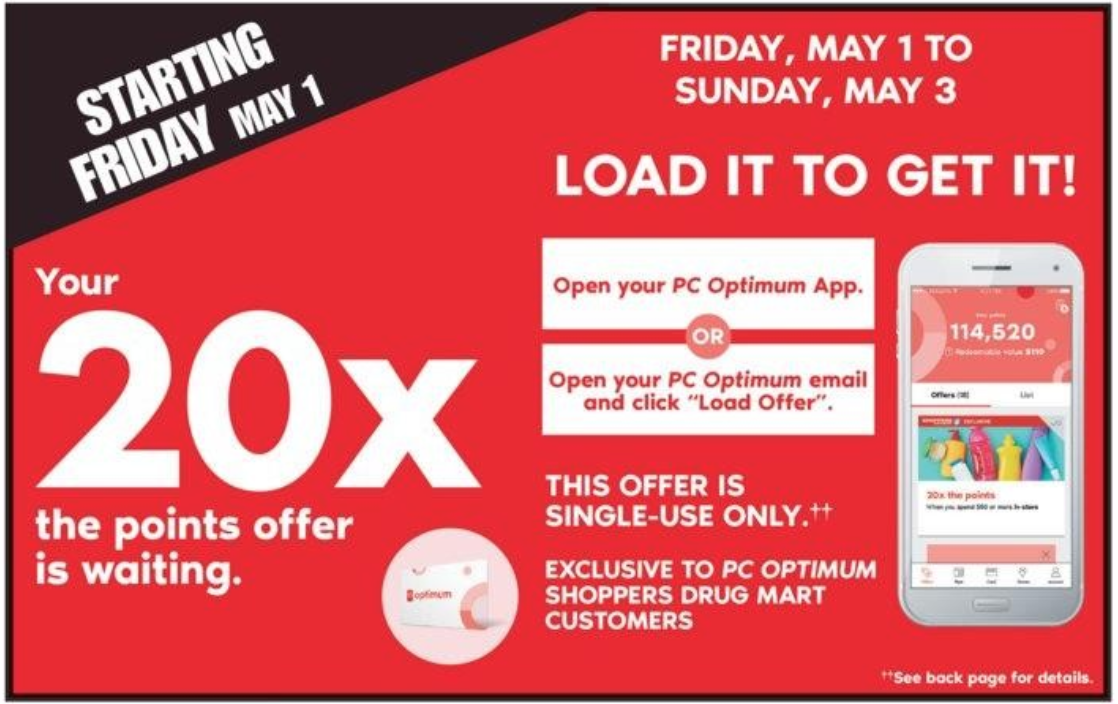 Shoppers Drug Mart Canada has a good offer available now until Sunday, May 3, 2020. Your PC Optimum app will have a loadable 20x the points offer. Get 20x the PC Optimum points when you use the offer in your app, spending the minimum required.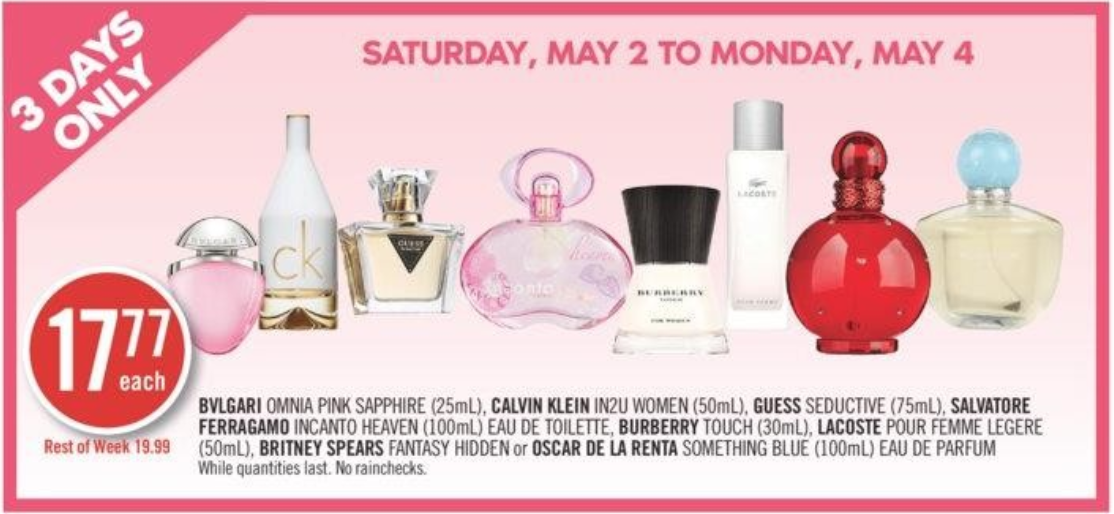 Get select fragrances for $17.77 each, until May 4, 2020, rest of week for $19.99 each.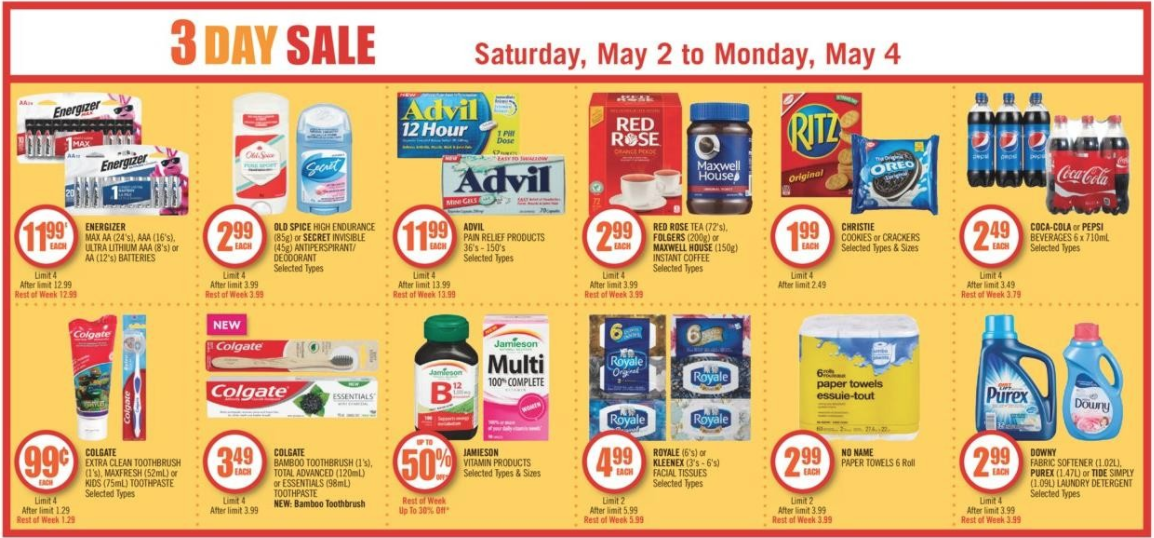 Shoppers Drug Mart's flyer has a 3-Day sale, valid until Monday, May 4, 2020.
Click below to view Shoppers Drug Mart Canada weekly flyers. Enjoy 🙂