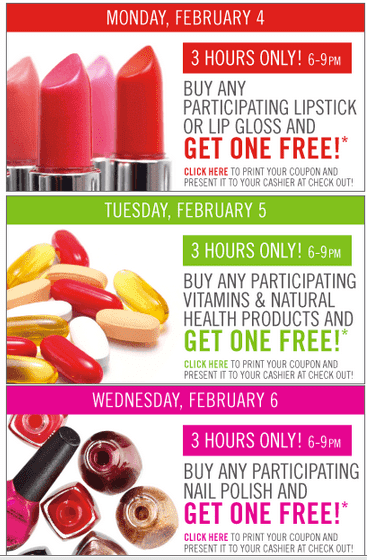 Shoppers Drug Mart Is offering 3 printable coupons for 3 days. This offer is valid on Monday, February 4 – Tuesday, February 5, and Wednesday, February 6, 2013 from 6-9pm each day. This Shoppers Drug Mart offer need a printable coupon to take advantage of the deal.
The first one: buy any lipstick or lip gloss and get one free.
The second one: buy any vitamines and natural health products and get one free.
The third one: buy any nail polish and get one free.