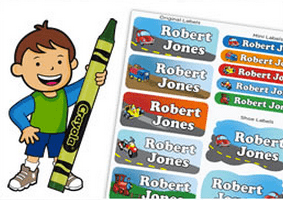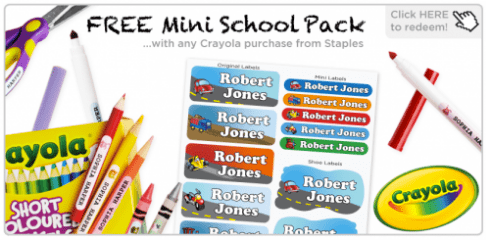 Purchase any Crayola product at Staples Canada and get a promo code for a free Oliver's Labels mini school package. This promo code will be available on your Staples receipt.
The Crayola mini school package includes:
5 x Original Labels
5 x Mini Labels
2 x Shoe Labels
Limit of 1 Crayola mini school package per household.
This Staples deal is valid until Tuesday, September 17, 2013.
Click below to order with your promo code. Enjoy 🙂