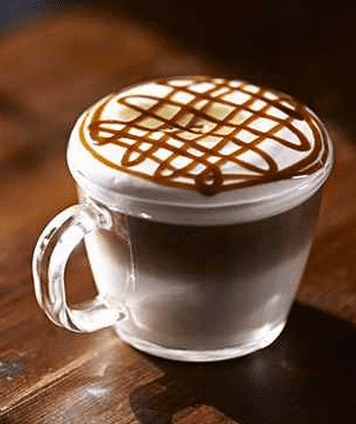 Starbucks Canada have good news! They have a new drink today, the Hazelnut Macchiato. Starbucks is celebrating this event and they are offering a free tall one with any purchase 🙂 This Starbucks offer is valid until Sunday, March 31, 2013. Enjoy this awesome combination of freshly steamed milk with vanilla syrup, marked with espresso and finished with hazelnut drizzle.
Did you know that Macchiato is an Italian word meaning "marked." In this case, it refers to the espresso poured over the top, "marking" the steamed milk.
The Fine Print: 
Nutrition Facts Per Serving (16 fl oz)
Calories 240 – Calories from Fat 50
% Daily Value
Total Fat 6g 9%
Saturated Fat 3g 15%
Trans Fat 0g
Cholesterol 25mg 8%
Sodium 150mg 7%
Total Carbohydrate 35g 12%
Dietary Fiber 0g 0%
Sugars 32g
Protein 11g
Vitamin A10%Vitamin C2%Calcium35%Iron0%
Caffeine 150mg**
Percent Daily Values are based on a 2,000 calorie diet.
Each caffeine value is an approximate value.