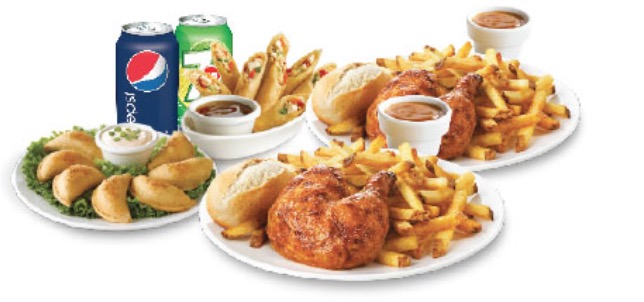 Swiss Chalet Canada has new coupons available now that include:
Delivery only: Get 2 Quarter Chicken Dinners and 2 Cans of Pop for $21.99. Enter the coupon code EMAIL305 at checkout to get this offer.
White meat costs an additional $1.80 per entree. The Swiss Chalet coupons are valid until, February 25, 2018.
Click here to order online from Swiss Chalet Canada. Enjoy 🙂