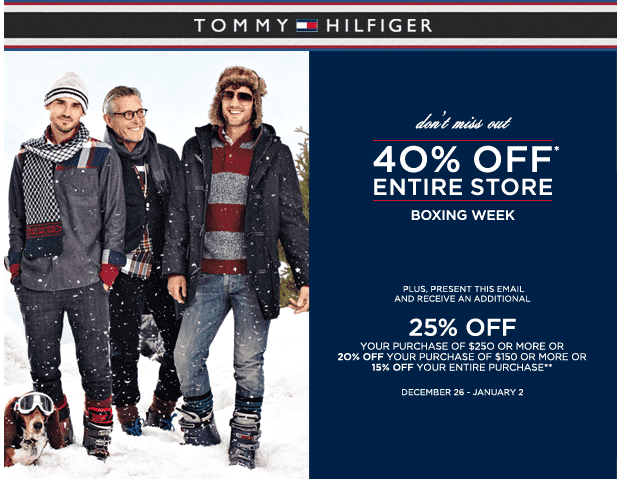 Tommy Hilfiger is offering 40% off the entire store for Boxing Week. The sale runs December 26th through January 2nd.
In addition to this there is a coupon they have been emailing out, where the more money you spend, the more you save.
You can save 25% off a purchase of $250 or more, or 20% off a purchase of $150 or more, or 15% off your entire purchase.
The coupon can be found at the link below.