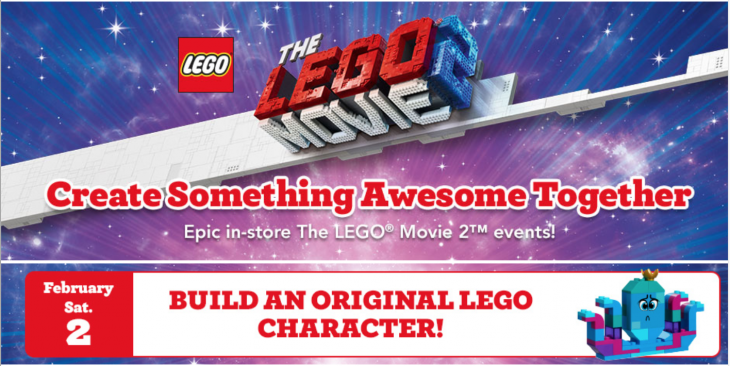 Toys R Us Canada has published the FREE Activities for January & February 2019. Toys "R" Us Canada has FREE In-Store LEGO Movie 2 Themed Event, Every Saturday until February 9, 2019.
 Here is the upcoming event:
February 2, 2019, 11:00 a.m. – 1:00 p.m.: Build an Original LEGO Character! Use bricks to build your own original LEGO character and take it home! Recommended for kids ages 4 and up.

PLUS, Peppa Pig and George Celebrate The Year of the Pig: with a tour
Newmarket, ON: 10:00a.m. – 12:00p.m.
Mississauga, ON: 2:00p.m. – 4:00p.m.
Parental supervision required at all times.
All giveaways and event material available while supplies last and distributed to participants only. Limit one per customer.
Click below to get more information on this event.Enjoy 🙂