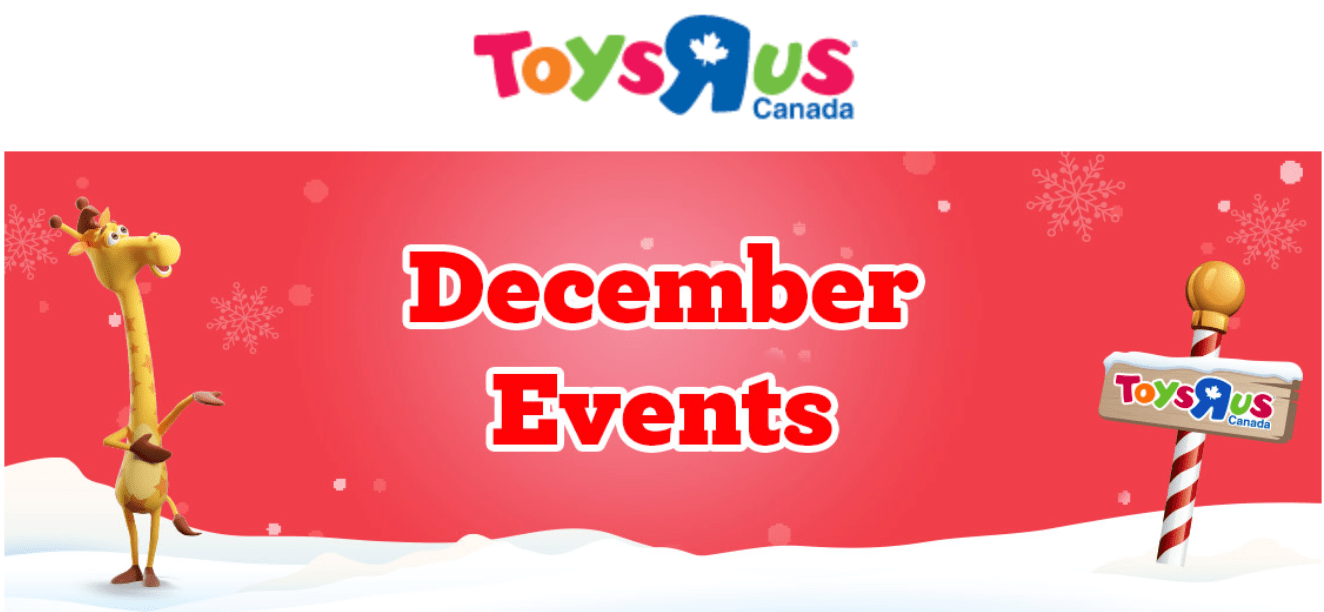 Toys R Us Canada has published the FREE Activities for December 2019. You are invited to be part of something BIG in December!
If you are not a member, click here to join now.

"R" Top Toys Demo and Play Event!
Date: Saturday, December 21 & Sunday December 22, 2019
Time: 10:00 a.m. – 4:00 p.m.
Locations: ALL STORES
Play, test and demo these super cool toys from our carefully selected Top 40 Toys of the season!
Click below to get more information on this event. Enjoy 🙂