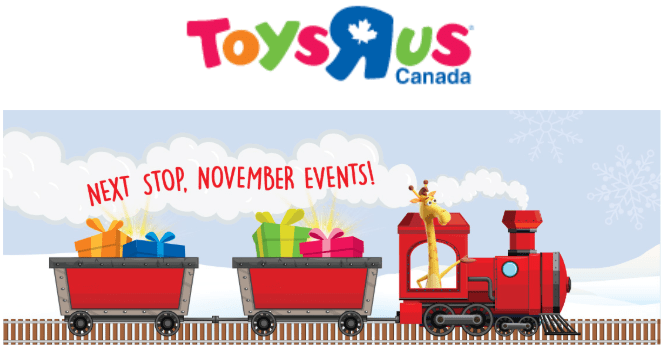 Toys R Us Canada has published the FREE Activities for November 2019. You are invited to be part of something BIG in November! Click here to join now, if you are not a member,
"R" Top Toys Demo and Play Event: Saturday November 30, 2019 & Sunday December 1, 2019, at 10:00 a.m. – 4:00 p.m.
Play, test and demo these super cool toys from our carefully selected Top 40 Toys of the season!
No purchase necessary. Parental supervision required at all times.
Click below to get more information on this event. Enjoy 🙂