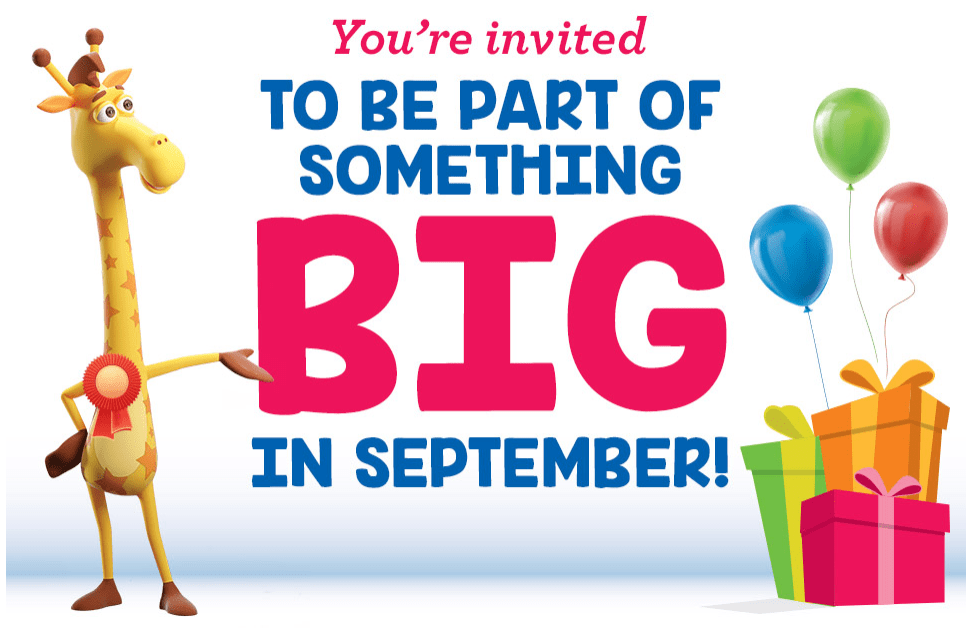 Toys R Us Canada has published the FREE Activities for September 2019. You are invited to be part of something BIG in September!
For Toys R Us Club Members Exclusive. If you are not a member, click here to join now.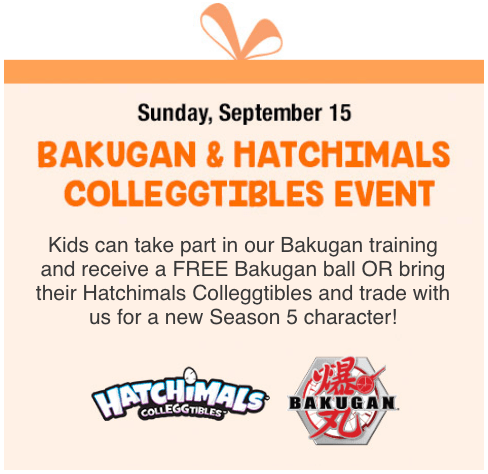 Bakugan & Hatchimals Colleggtibles Event: Sunday, September 15, 2019, starting at 1:00 p.m.
Kids can take part in our Bakugan training and receive a FREE Bakugan ball OR bring their Hatchimals Colleggtibles and trade with us for a new Season 5 character!
Click below to get more information on this event. Enjoy 🙂