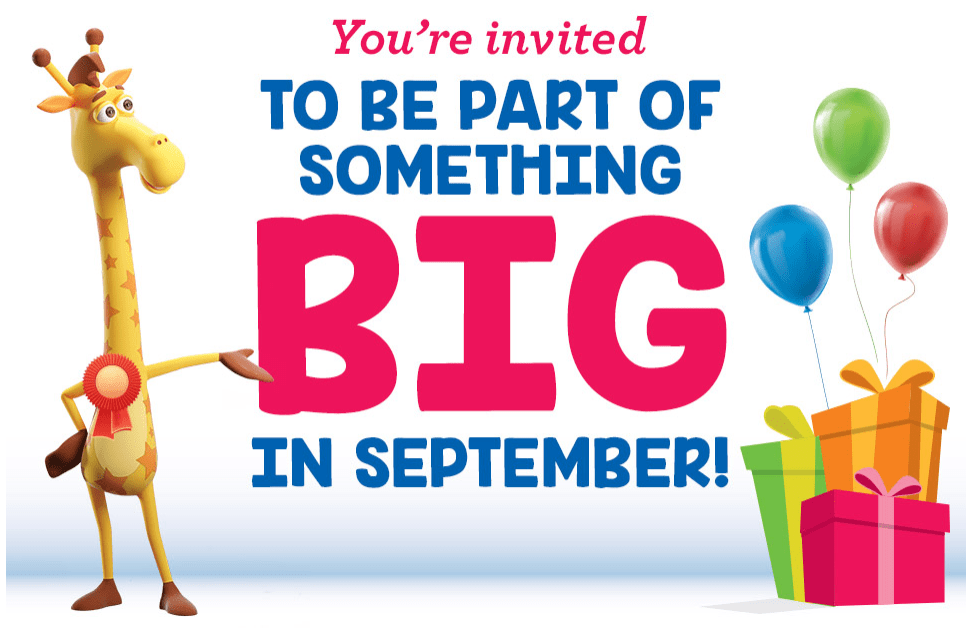 Toys R Us Canada has published the FREE Activities for September 2019. You are invited to be part of something BIG in September! FREE Events  & Giveaways!
For Toys R Us Club Members Exclusive. If you are not a member, click here to join now.
First 50 Guests at store opening Get a FREE* Gift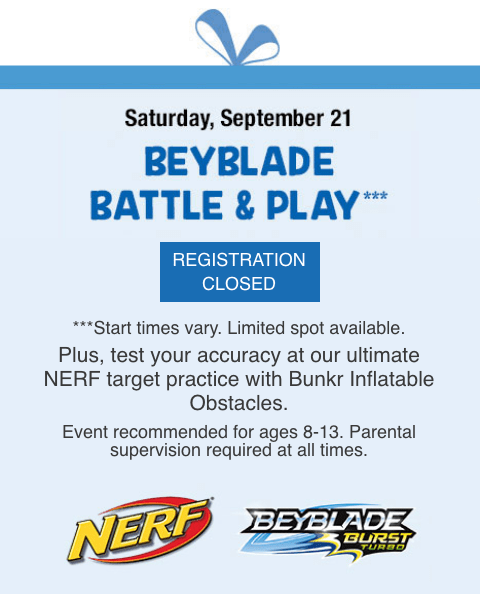 Beyblade Battle & Play, Saturday, September 21, 2019, starting times vary.
Plus, test your accuracy at our ultimate NERF target practice with Bunkr Inflatable Obstacles.
Limited spot is available.
Event recommended for ages 8-13. parental supervision required at all times.
Click below to get more information on this event. Enjoy 🙂