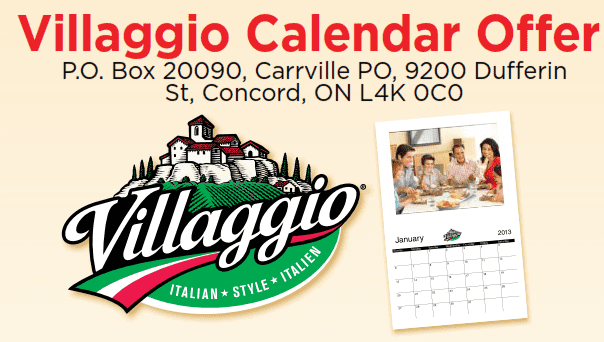 Get a free personalized calendar from Staples when you send in four UPCs from participating Villaggio products. Be advised you will need to have a Staples nearby to pickup your calendar once it's created.
Steps to get your Calendar
Download and fill out the form at the link below
Mail the form, along with your 4 UPC codes to the address listed on the form
Wait for your email from Staples with your unique calendar code
Go to the Staples website and create your personalized calendar
Pickup your calendar at your nearest Staples (within 10 business days).
Your form must be postmarked by December 31, 2012.