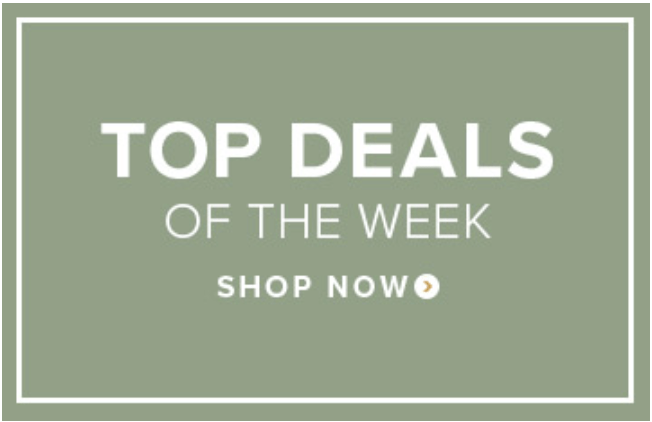 Well.ca Canada has released its new top deals of this week! The Well.ca deals of the week are valid until Sunday, February 23, 2020.
Save up to 50% on Select Baby & Kids
Save up to 25% on The Vitamin Event, Shop Vitamins & Supplements
Save up to 20% on Green Essentials
Save up to 25% on your Daily Skincare Routine
Save up to 20% on Non GMO Food
Save up to 20% on Aromatherapy, Diffusers & Wellness
Save up to 25% on our Favorite Bath & Body Products
Save 20% on 3 Sprouts
Save up to 20% on Beauty Buys under $30
Save 20% on Routine
Save up to 20% on Baby Toys
Save 20% on Juddlies Baby Basics
Save up to 20% on Maternity Must Haves
Save 25% on Stokke JetKids
Save 20% on WubbaNub
Save 20% on Diva Cup
Save 25% on Avalon Organics
Save 30% on Tints of Nature
Save 20% on Alaffia
Save 25% on Maybelline
Save 20% on Real Techniques
Save 20% on Daily Concepts
Save 20% on Zuzu Luxe Cosmetics
Kick Sugar and save up to 20%
Save up to 20% on Pastas, Grains, Breads
Save up to 20% on Allergen Friendly Foods
Save up to 15% on Bob's Red Mill
Save 25% on Kind
Save 20% on Numi
Save 20% on Hardbite
Save 20% on Mamma Chia
Save 20% on Salt Spring Coffee
Save 25% on Jamieson for Sleep & Energy
Save 20% on Tylenol
Save 20% on Kaizen
Save 20% on Nature Clean
Save 20% on E-Cloth
Save 20% on Rockin' Green
Save 20% on Bugaboo Fox and Donkey2
Save up to 40% on select Nursery & Baby Gear
Save $5 on Pampers Super Packs With Coupon PAMPERS5
Save up to 25% on Diet and Fitness
Save on Exclusive Well.ca Bundles!
Click here to get all Well.ca sales of the week.