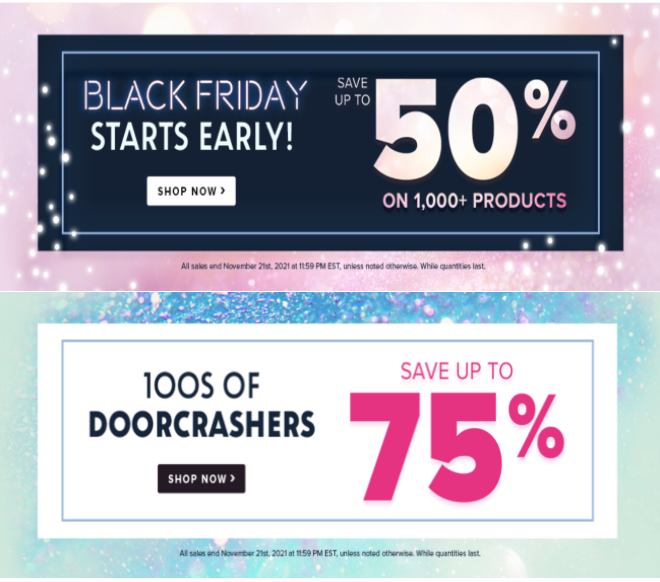 Well.ca Canada has released its new top deals of this week! The Well.ca deals of the week are valid until Sunday, November 21, 2021.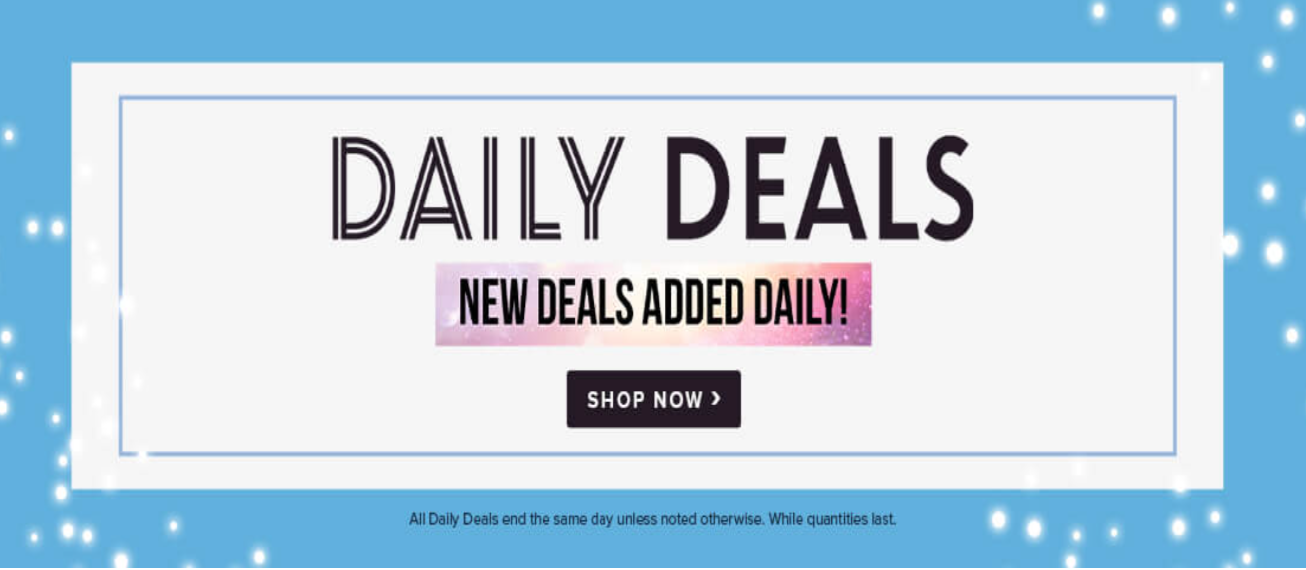 DAILY DEAL! Save up to 30% on Toys
DAILY DEAL! Save 25% on Caudalie
DAILY DEAL! Save 20% on SQUISH
Save up to 25% on Stocking Stuffers
Save up to 20% on Wooden Toys
Save up to 30% on Hello Bello
Save 30% on Seventh Generation
Save 30% on Live Clean
Save 20% on Little Tikes
Save 20% on Micro of Switzerland
Save 25% on Skip Hop
Save 30% on Herbaland
Save 40% on Nature's Bounty
Spend $40 on Beauty & Skincare & get 10,000 Be Well points
Spend $30 on Cleaning & get 2,000 Be Well points
Save up to 30% on Beverages
Save 30% on St. Francis Herb Farm
Save 40% on Sapadilla
Save 20% on Kombi
Save 30% on Flora
Save 40% on Smartypants
Save 30% on Routine
Save 20% on Medela
Save 25% on Alani Nu
Save 40% on Acure
Save 20% on Crocodile Creek
Save 30% on Sukin Skincare
Save up to 20% on Candles
Save 30% on Baby Gourmet
Save 25% on Bumkins
Save up to 50% on Aden & Anais
Save 20% on Hexbug
Save 20% on Great Pretenders
Save up to 20% on Advent Calendars
Save 25% on Bumbo
Save 20% on select Bugaboo
Save 40% on Ecover
Save 20% on BootRescue
Save 20% on Lemon Aide
Save 25% on U-Konserve + Kids Konserve
Save 30% on Prenatal Ease
Save 25% on B Yoga
Save 20% on IronVegan
Save 20% on Tylenol
Save 25% on Rainbo
Save 30% on Kidstar
Save 30% on Heal + Co
Save 30% on Honibe
Save up to $200 on select Garmin Fitness Trackers
Save 25% on KT Tape
Save 20% on Webber Naturals Melatonin
Save 25% on Burts Bees
Save 30% on Avalon
Save 30% on Jason
Save 20% on Thayers
Save 20% on Lip Smacker
Save 20% on Physician's Formula
Save 30% on Alba
Save 30% on Scentuals
Save 20% on Lavigne Skincare
Save 30% on Sweetspot Labs
Save 20% on Meet Blume
Save 20% on Giddy Yoyo
Save 20% on Maison Orphee
Save up to 60% on Clearance
Save on Well.ca Bundles
and more
Click here to get all Well.ca sales of the week.