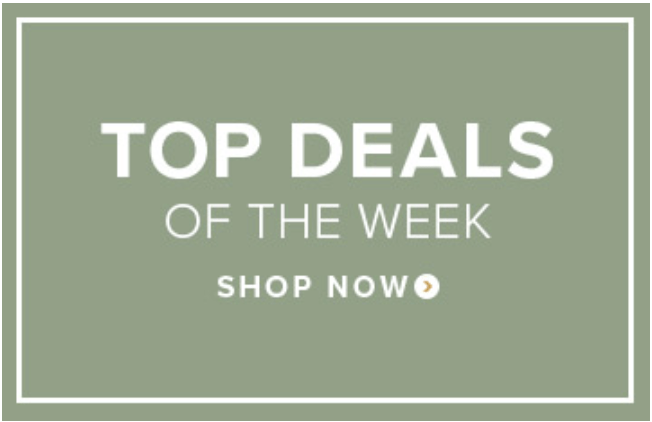 Well.ca Canada has released its new top deals of this week! The Well.ca deals of the week are valid until Sunday, December 29, 2019.
The Green & Natural Event: Save up to 25%
Save up to 50% on the Hottest Toy Deals
Save 20% on Attitude
Save up to 20% on our Favourite Personal Care
Save up to 20% on Organika
Save up to 20% on Beauty Buys under $30
Save 30% on Earth Mama
Save up to 20% on Kitchen Supplies
Save up to 25% on select Sexual Wellness
Save 20% on Routine
Save 30% on Sukin
Save up to 20% on Top Natural Oral Care
Save 25% on Cocoon Apothecary
Save up to 20 % on Facial Masks
Save 25% on Aura Cacia
Save 15% on Bath Essentials
Save up to 20% on Gym Bag Must Haves
Save 25% on Avalon
Save 25% on Braun
Save 20% on Nume
Save 20% on Antipodes
Save 30% on Every Man Jack
Save 25% on Nourish Organics
Save 20% on Daily Concepts
Save 20% on Lafe's
Save 20% on Always Bearded
Save up to 20% on Allergen Friendly Snacks
Save up to 20% on Pasta, Grains & Breads
Save up to 20% on Ghee, Oil, & Vinegar
Save 15% on Traditional Medicinals
Save 20% on Flora & Udo's Choice
Save 25% on Boiron
Save 30% on Adrien Gagnon Vitamins
Save 30% on Ener-C
Save 25% on Martin & Pleasance
Save up to 20% Best Sellers for Pet
Save 20% on Nellie's
Save 25% on Sapadilla
Save 20% on Ecover
Save 20% on The Unscented Company
Save 20% on Common Good
Save 20% on Woolzies Dryer Balls
Save $10 on Garmin Vivofit Jr 2
Save up to 20% on select T3 Micro
Save up to 40% on select Nursery & Baby Gear
Save $5 on Pampers Super Packs With Coupon PAMPERS5
Save on Exclusive Well.ca Bundles!
Click here to get all Well.ca sales of the week.