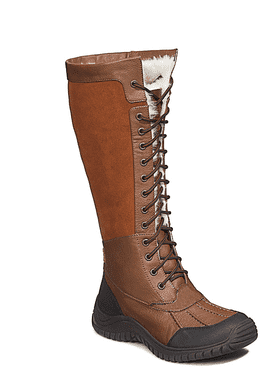 If you are in the market for some boots, but can't afford the high prices of Uggs Yellow Shoes has a nice offer on some look-a-like Riverland Boots for $69.99.
You can save an additional $5 off your purchase by signing up for Club Y. It's free to join and they'll email you a coupon for $5 off shortly after joining their newsletter.
These boots come in sizes 6 to 10. They are available in black as well.
These can be purchased in store only as Yellow Boots does not have a transactional website.
Product Description
Great Riveland boots offering a combination of silky suede and specially crafted flexible leather. Foldable collar revealing their warm white plush and equipped with front and rear bumpers for extra durability and impermeability. Rubber anti-slip outsole notched to venture on slippery surfaces. You will not go unnoticed with this flamboyant marriage between modernity and renaissance.