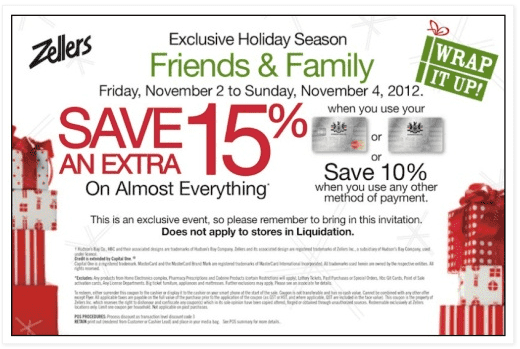 Zellers has a Friends & Family Event coming up November 2-4, 2012. This is an exclusive event. Does not apply to stores in Liquidation.
Save 15% off on almost anything when you use your HBC Mastercard or Credit Card &
Save 10% off when you use any other method of payment.
Print the coupon below: